Tooling Industry Software Solutions:
CAD / CAM / CAE / ERP / Tracking
From RFQ to Invoice TST Tooling Software is the expert CAD/CAM and ERP solutions provider for the made to order tooling industry.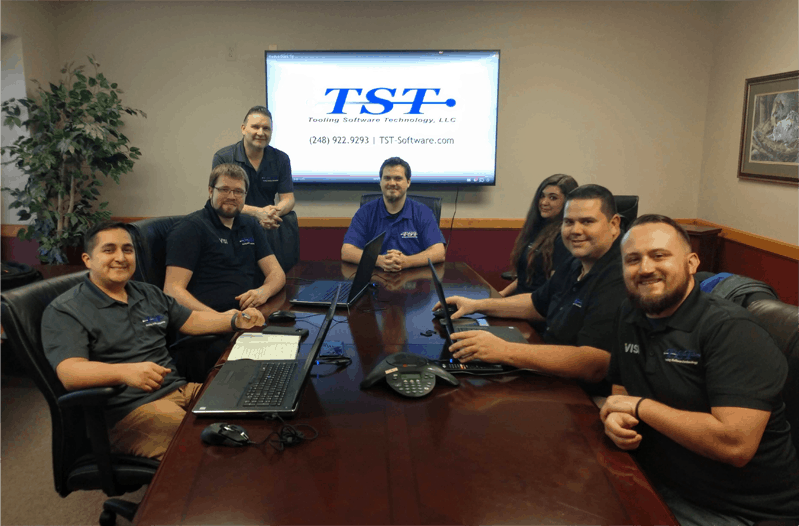 We Exceed Customer Expectations
TST Tooling Software Technology, LLC is the leader among CAD/CAM service providers in the international market. Our world class manufacturing applications and stellar service provide our clients the competitive edge necessary to be successful in today's business environment. Headquartered in Clarkston, Michigan, we developed TSTracker the only made to order tooling ERP system for Mold shops and Die shops. 
What our customers are saying
"TST doesn't just teach the products they sell, they also teach the Process and the practical uses of the Applications. At the conclusion of the standard classes they come out on site and help us "Put it to real use"
Denis Comartin, Absolute Tool & Engineering
SelfLube is pleased to announce that as of February 26th, 3d models for its entire product line of precision mold and die components have now been fully incorporated into the…
HERMAN MILLER CHOOSES A KREON MEASURING ARM TO CHECK AND CORRECT MACHINE SETTINGS PRIOR TO PRODUCTION. Herman Miller's metal parts manufacturing plant, based in Kalamazoo, Michigan (USA), speeds up the…
RCO Engineering uses CNC monitoring Software to monitor setups, idle time, programming, and quality checks, reducing CNC machine downtime. CNC Monitoring Software at RCO Engineering: (RCO; Roseville, Michigan) has a…