Chelar Tool and Die Customer Story:
Gaining an all in one system takes one company whose growth is steady to all new heights, with the use and implementation of CAD/CAM software specifically designed for their needs.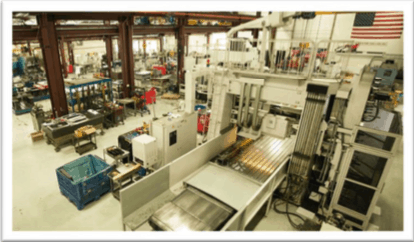 Chelar Tool and Die, located in Bellville, IL., was founded in 1962 by Charles Flynt, Elmer Katt and Art Engel. Chelar has more than 50 years of experience and the company is committed to delivering the highest quality parts and products while demand continues to grow. In 2004 the company went under a massive expansion, finding the demand for their services increasing at a rate that their current facility could not manage. A massive expansion of 16,000 square feet was added for manufacturing, design space, and a new warehouse. Since their much-needed expansion, the company has continued to add machinery and skilled workers every year since.
Management at Chelar Tool and Die prides itself on the fact that they have a very experienced and knowledgeable design staff that has the ability to produce dies from small high production tools to large dies. In addition to producing tooling for post steel components, Chelar provides precision machining for a wide array of industries including Aerospace, home appliances, HVAC, electrical, and many others. By working closely with its clients and with the addition of a larger facility to accommodate their capabilities, Chelar Tool and Die have been able to develop an outstanding reputation through the years.
Finding the Right Fit:
Chelar Tool and Die specialize in highly detailed stamping dies, they also have the ability to take on short and long-run production stampings. The company, however, was running into a roadblock when designing these detailed progressive dies. Using multiple software platforms to achieve what they needed, the results were less than what they had expected. They needed an accurate, time-saving system and they were not achieving their goals using the software systems that they already had in place. The design team continuously ran into problems, issues that included very crude solid modeling modules, and trouble translating files. When they started looking for a software that could help them evolve their process and make it quicker and more seamless, they first looked to another software provider, but it didn't seem like the right fit. Plus they kept touting themselves as an all in one solution, but some of that didn't exactly ring true to the decision-makers. After doing a bit of further research, Chelar then turned to VISI and realized that the set-up was precisely for stamping dies and it truly was an all in one system.
What the design team liked about VISI was that they didn't push their system as an all-in-one solution, it was, however, set up specifically for their needs. After the initial implementation of VISI, some of the design crew was worried about learning a whole new system. With the help from TST Tooling Software Technology, Vero Software's Master Distributor for VISI and PEPS Software, Chelar took the next steps to set up hands-on training to meet their needs. Learning their new software couldn't have been simpler.
According to Chelar Tool and Die employee, Clay Province; "Training of the software went well. They explained everything and their tutorials were very strong. With our team of 5CAM programmers, our average learning curve was just a few months." He also adds that "I personally found VISI very easy to use. VISI is laid out in such a way that if you followed the progression of commands it was very easy to determine what was next or what may have been missed."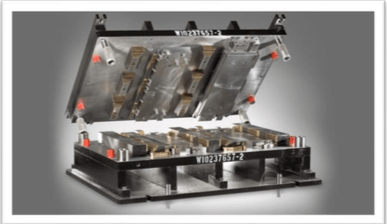 After the training and once the software was in place, the company realized the benefits of having one complete solution throughout the shop. Their design time was reduced dramatically, accuracy and quality of 2D drawings improved. They even realized that design changes became less of a problem because everyone was working within the system simultaneously.
After the software was implemented throughout the shop, they soon realized that VISI was delivering on all of its promises. The speed and ease of the plot side process and the solid modeling capabilities were extremely beneficial to the company as a whole. "VISI has very powerful solid modeling and surfacing tools. It is well organized with small file sizes versus the competition."
With the world-class support of TST Tooling Software Technology, if the design team ran into an issue, it was quickly resolved with either a phone call or an onsite visit. Chelar Tool and Die is also benefiting on maintaining their software updates as they soon realized that, "No one can stay competitive without maintaining or investing," according to Clay.
Summary:
With Chelar Tool and Die's impressive reputation to quality and excellence, it is no wonder that that have continued to grow steadily and improve with each passing year. In 2015 they are undergoing another massive expansion which is 12,000 sqft. of manufacturing space and 8,000 sqft. of warehouse space to keep up with customer demand!
The company is now under the direct guidance of Jared and Bryan Katt, who continue to carry on their father Malcolm's legacy of staying on the cutting edge of technology while maintaining strict quality guidelines and superior service. With the addition of VISI Software, Chelar Tool and Die has continued to build on their reputation for speed and accuracy which will always set it apart from the rest of the pack.
Contributor:
For More Information:
Chelar Tool and Die
Phone: 618-234-6550
Website: http://chelar.com/contactus.html
TST Tooling Software Technology
Master Distributor of VISI Software and PEPS Software in North America Vero Software
www.tst-software.com