CAD/CAM Technology Results in Customer Benefits
New CAD/CAM Technology Results in Customer Benefits
A main strength of TapeMaster is the CNC machining of complex prototypes. To maintain its competitive edge, a CAD/CAM solution for manufacturing difficult-to-machine prototypes within a variety of industries was required. After working with a software company that provided limited support and few updates, TapeMaster began a search to find a software company that worked well providing solutions for its customers with continuous updates and support.
TST Tooling Software Technology, a Vero Software reseller, provided Jeff Reynolds, Programmer, TapeMaster, with a demo of VISI V20 from Vero Software. "In addition to its ease of use, the demo showed how VISI could reduce programming and manufacturing time, saving TapeMaster more than 90% on programming for one specific project," said Salisbury. "The initial programming time for one project that took more than three hours was reduced to a mere 10 minutes per part number."
VISI software has the ability to distribute toolpath computations onto different machines connected through a private network. Additionally, the combination of slave computers can produce a similar computing resource to a multi-processor supercomputer while keeping the master PC free from heavy calculations. According to Vero, the ability to share the computing processes across the network can result in time and cost savings of more than 200%.
"Since the implementation of VISI, TapeMaster has improved processing speed, can process a job from start to finish using one software package, and can perform tasks that it was not able to perform with previous software, making programming more efficient and giving TapeMaster the technology to secure new business," said TapeMaster Vice President / Engineering Manager Daniel Galli.
"Whether it is a 2D or 3D project, VISI gives us the confidence to process our workflow accurately and in a timely manner," said Galli. "When we receive a new job, we break it down by operation. We use VISI to create process drawings and to program machining operations on the mill. We also use VISI during the quoting process. It is an excellent tool to determine the stock size, tooling required, and order of operations. It is especially helpful when a model is provided by the customer and we need an accurate estimation of machining operations. All of these advantages have helped us become more efficient, saving us time and money.
"Purchasing VISI has provided us with the skills to secure new business that we could not have secured prior to VISI. More importantly, it has allowed us to maintain and build upon our relationships with current customers. We have customers that may only send us to work on an infrequent basis, but they send it to us because they know our capabilities."
TapeMaster has 11 CNC lathes, four twin-spindle vertical lathes, six vertical CNC mills, and a horizontal CNC mill with a pallet changer. Its most recent machine purchase was a Samsung SLV80 twin spindle CNC vertical turning center. "This machine was added due to our need to increase the capacity of large diameter turning work," said Galli. "This was our first Samsung CNC lathe. We went with Samsung this time because it was available for the fastest delivery, and it also turned out to be the best price. Samsung exceeded our expectations and has become one of our most reliable machines. We not only solved our capacity issue, but our new machine is more than capable of producing quality parts that meet the demands of our customers."
TapeMaster machines a variety of materials, including stainless steel, cast iron (grey or ductile), aluminum, magnesium, steel alloys, and more. CNC lathe capabilities range from 0.25" to 25" in diameter; CNC milling capacity is 40" x 20" x 25". Additional capabilities include inspection and engineering services.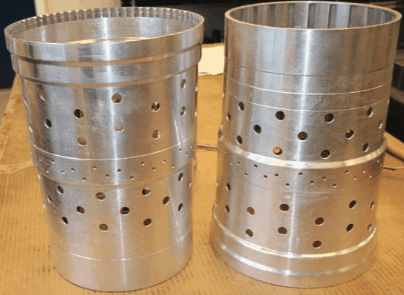 "In order to stay competitive, we have replaced outdated equipment to remain current with newer technology that is available today," said Galli. "We pride ourselves in being a service company that meets and exceeds customer demands. We believe having the latest engineering software, machining, and inspection equipment gives us the edge we need to succeed."
Founded in 1976, TapeMaster serves the aerospace, automotive prototype, heavy equipment, and tooling industries. The company's goal is to provide the best quality products, deliver on time, and produce at the lowest cost possible.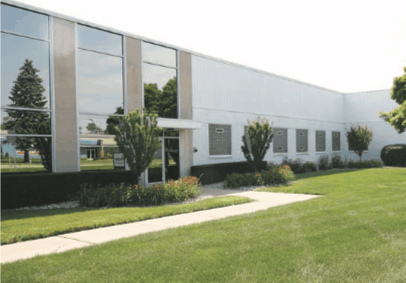 For more information contact:
Dan Galli
VP/Engineering Manager TapeMaster
900 Rochester Rd.
Troy, MI 48083 248-616-8880
email: sales@tapemastercnc.com
www.tapemastercnc.com
TST Tooling Software Technology
6547 Dixie Hwy., Ste. A
Clarkston, MI 48346
800-984-6190 / 248-922-9293
www.tst-software.com
Samsung Machine Tools America
a Division of Dynamic Intl.
N25W23287 Paul Road
Pewaukee, WI 53072
262-521-1100
www.samsungmachinetools.com